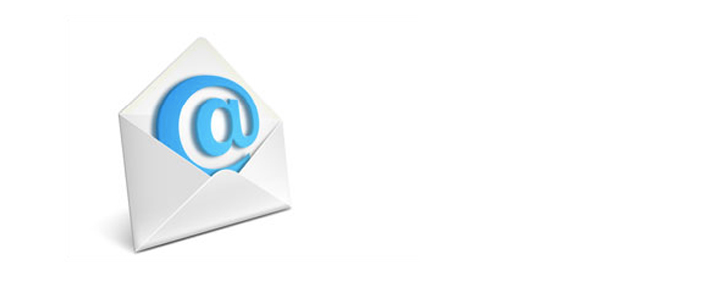 Free email services have become a standard way to communicate in this era of networking. An email service provider (ESP) is basically a company that offers email marketing or bulk email services. An ESP may provide tracking information that shows the status of sent or received emails in the address list. ESPs also have the function to segment an address list into interest groups. It allows the end-users to send targeted information to different people who they believe will value the correspondence or whoever they prefer the email to be sent to.
Check out this list of the best email service providers that are free of cost
Gmail: One of the most widely used and accepted free email service provider across the globe. As of now, Gmail ranks number 1 making it the best email service provider; it can be found on almost any Smartphone, tablet, device. Gmail was originated from the tech giant Google, with it's well organized and user-friendly interface it became the most popularly used ESP. Some of its impressive features are as follows:
Productivity: All of the emails are organized into four tabs Primary, Social, Promotions, and Updates by default. And as Gmail is linked to Google drive you can send attachments upto 10GB.
Storage: Every Gmail account provides 15 GB free storage, this includes Google drive and Google plus photos.
Security: As far as the security is concerned, you shouldn't worry about it at all. Gmail is a part of the world's most prominent tech organization and comes with the best security features which include malware & phishing protection, HTTPS and one of the best anti-spam shield. It also provides two-step authentication feature.
Mobile compatibility: Gmail mobile app is available for android and iOS
Outlook– Just like Google, Microsoft also being a tech giant released one of its own email service provider. Its original name was Hotmail but then got renamed to Outlook. Outlook claims to have a better security feature then Gmail, and like Gmail, it also provides a clean user interface. Some of its key features are:
Productivity: POP3, IMAP, and EAS are supported along with Social Media Integration that will let you chat with your Facebook friends. You can even edit office documents right off your inbox. Also, Skype is directly linked to Outlook.
Storage: It rationally provides unlimited storage.
Security: There is no need to worry about the security. Outlook's security feature includes Email and file encryption, it used DMARD for better security and also has a filter for spams and viruses.
Mobile compatibility: It's mobile apps are available for Windows, iOS, Android operating system.
Yahoo Mail: There was a time when Yahoo mail was on top and the most used ESP. Though many users have moved to other email providers, it's not a wholly forgotten story yet. Yahoo is still a popular web-based email service. This email service is provided by Yahoo. Some of its features are:
Productivity: It supports both POP and IMAP, it has features like calendar, notepad, a search tool and yahoo messenger already linked to the email service.
Storage: Yahoo provides 1TB (1000GB) of space to its users
Security: It has an anti-spam feature there isn't any need to worry about the security of your private information as all of it will stay safe.